Tacos are life, don't debate me and as a girl who eats tacos at least three times a week unapologetically, I have crowned myself  Taco Queen of NYC .. has a nice ring to it right?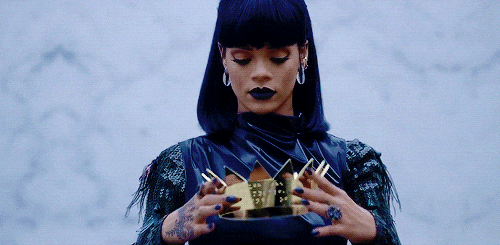 There's a billion taco spots in NYC, but we all honestly know finding a decent one is.. difficult AF, so with Cinco De Mayo less than a week away I've decided to give yall the gems and share some of my favorite taco spots in the city.
I even grabbed my besties to film a little taco–mentary to give you a peak of some of the chosen gems. Now let's get to it:
Spot #1: Habana Cubana
Downtown Brooklyn – Fort Greene
757 Fulton St, Brooklyn, NY 11217
Habana Outpost is definitely a major Brooklyn hot spot and it would be very unbrooklyn of me to not shout out them out. Easily spotted on Fulton St.  you can find it's two buildings  giving you total COME IN NOW vibes (hint, hint HUGE Biggie Mural).
Inside is colorful and bright, filled with beautiful artwork and their outdoor area? Perfect for those summer nights we've all been waiting for. Their tacos run from $3- $4 dollars and drinks run as low as $10 – Please be advised they accept CASH ONLY but there is an ATM located inside. If you want good cheap tacos, drinks and instagramable pictures, Head to Habana, it's the Brooklyn way. 
Spot 2: Cesar's Empanadas (Food Truck)
Downtown Brooklyn
Intersection of Hanson & Ashland Places (Left of Atlantic Terminal)
Okay so I already know what's going through your mind, it literally says Cesar's Empanadas. Where's the taco reference? Let me explain.. this truck sells everything from empanadas, rice and beans, sweet plantains AND tacos. Located on the left side street of the Atlantic Terminal when I say this is one of my most cherish gems, I really mean it. Cesar's is perfect for those traveling through Atlantic Terminal trying to get a quick taco snack – coming or going on their commute from Brooklyn to Manhattan.
Their the fish tacos? Bomb.com Please note – It is CASH ONLY
Spot 3: Los Tacos / Los Mariscos
Meatpacking District
Inside Chelsea Market
I'm going to keep it real with yall, the first time I made my way into Los Tacos, I was definitely on the turnt side after meeting up with a few friends for drinks & was on a MISSION to find tacos in Meatpacking. And I really hit the jackpot with this one. Located inside Chelsea Market, please EXPECT A LONG LINE and do know it is worth the wait. The tacos ranged from 3-5 dollars and they taste… amazing. You can find both locals & tourists getting their eat on.
Please note if you're using a card there is a $5 Card Minimum. And look for the Los Mariscos sign which takes you to a lower level where they serve the strictly seafood (fish, shrimp etc) tacos and drinks – More lowkey then the Los Tacos are and you can definitely find some seating room here. #YoureWelcome
Spot 4: Tacombi
Flatiron
30 W 24th St, New York, NY 10010
Shoutouts to Rag & Bone for introducing me to the greatness of  Tacombi. During Fashion Week I attended an event at their SoHo location where they provided eats from Tacombi and since that day I've literally been OBSESSED. Not only are their tacos amazing, EVERYTHING on their menu is a hit. Not to mention the interior of their Flatiron location is fun, bright and totally worth visiting even if it's just for the aesthetics. Price wise their tacos range from $4-7 and cockatils for $10. If you haven't stopped by I'm telling you it's a must.
You can find Tacombi in: Nolita, Flatiron, Bleecker Street, Montauk
Spot 5: SET L.E.S
Lower East Side
127 Ludlow St New York, NY 10002
After snapping my tacos from here countless times and getting dozens of messages asking WHERE IS THIS.. and telling you all to wait for it on the blog, I'm finally ready to share with you all this gem of a spot called SET L.E.S Located in the Lower East Side they truly have a place in my heart. These taco we're currently looking at?
Shrimp Poppers Taco, Tempura Fish Taco and Banh Mi Chicken Taco
#nobasiczone
Only serving tacos on Tuesdays & Thursday I find myself counting down the days until my next visit. Their Asian fusion twist on tacos are a HIT because not only do they look good they taste even better. If you love FLAVOR you'll love SET L.E.S.
Heads up this is the perfect spot to bring a date you want to impress but not quite ready to break your pockets.
Their Tuesday/Thursday Taco Deal? 3 Tacos for only $12 bucks
Love Tacos? Drinks and Baes? Check out my "taco-mentary" featuring some of my faves listed above here: